Against the backdrop of a post-pandemic recovery, Caribbean stakeholders convened on March 24-25 at the 5th Caribbean Infrastructure Forum (CARIF) around the need – and the opportunity – to finance and build the next generation of economy-boosting, resilient infrastructure.
Here's our three main takeaways.
1. Focus less on bricks & mortar, more on bits & bytes.
We heard it loud and clear: the transition to digital infrastructure needs to be fast-tracked across the Caribbean. Digitally-empowered communities are more competitive and more resilient. Smart digital tools which enable the measurement of project need, use, and impact are critical to project bankability and efficiency. Access to real-time data enables effective disaster recovery. Across the board, digitalization is where the future lies.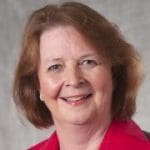 "To propel our island nations to success in a post-Covid world, there seems to be a shift to intangible infrastructure. In other words, a concentration on technologies," Colette Delaney, Chief Executive Officer, CIBC FirstCaribbean International Bank
"Digital enablement probably has the single biggest impact on communities," Stephen Beatty, Global Chairman – Infrastructure, Chairman – Global Cities Center of Excellence, KPMG Canada
"Data is a big problem for our industries. The scientific data (or lack thereof) has kept utilities from accessing finance for big projects," Skeeta Carasco, Regulatory Economist, National Utilities Regulatory Commission (NURC)
2. Social infrastructure sits at the forefront of recovery for the region; in the near-term, we need jabs in arms.
The COVID-19 pandemic highlighted how social infrastructure has a key role to play in the economic well-being of the region. In the near-term, COVID-19 vaccine distribution is essential to reopening and revitalization efforts. Travelers are also more likely to travel to destinations with sound protocols, with lower risks of contracting the virus and with robust health infrastructure. There's no question that getting "shots in arms" translates to regional and international confidence.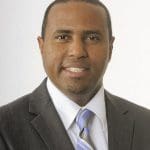 "The priority for us has to be getting jabs in arms and that means we have to have a strong willingness to pay for vaccines. I think that there is no better way to spend money now than on getting our populations up to that herd immunity. For example, studies coming out of the European Union suggest that the benefit of someone being inoculated is worth as much as 1,500 euros. The reason why I'm saying that is because I think that we have to come to the realization that we are going to have to spend money and we have to consider that the prices out there might be a bit higher than we were considering paying but it is worth it based on what is required to get our economies back up and running," Dr. Justin Ram, CEO, Justin Ram Advisory Services
"We're at a real state of vulnerability due to tourism's impact on every part of our society – if we are in a situation where we're going to see significant levels of closures, we're vulnerable with our physical infrastructure but also with our human infrastructure," Frank Comito, Special Advisor and Former CEO/DG, Caribbean Hotel and Tourism Association (CHTA)
3. The Caribbean travel & hospitality industry will emerge leaner and meaner.
CARIF participants were massively optimistic about pent-up tourist demand worldwide and the huge spending power waiting to be unleashed. Tourism sector players, port and cruise operators have invested in preparation and readiness – and will emerge more competitive. That said, given the dire loss of revenue over the last 12 months, there will be a renewed focus on balance-sheet liquidity moving forward to hedge against future events.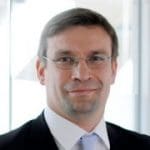 "I'm more confident than ever about the recovery because passenger demand is very healthy. We're seeing port authorities, cruise lines and local health departments work together," Jan Fomferra, Chief Financial Officer, Global Ports Holding (GPH)
"Adoption of touchless and self-serve technologies that reduce or eliminate person-to-person interaction and help keep passengers safe can be a critical recovery accelerator," Elizabeth Krimmel, Senior Manager, Government & Public Services Practice, Deloitte US
---
Stay up to speed on the latest news stories, webinars, and events on our Caribbean Infrastructure channel.