Across the Caribbean Blue Economy market, a patchwork of ventures is emerging, with funding instruments as varied as the projects themselves. And while it's true that this nascent space is largely untested, and in turn a financial risk, stakeholders see opportunity for innovation.
If traditional project finance won't work, what next? Stakeholders must examine the current landscape, find the tools that work, and scale-up lessons from those successes. What financing trends are we seeing? Are partnerships the key to project success, and who's already making it happen? Which financial models do we think hold the most promise for accelerating Blue Economy investment in the Caribbean?
Teeing up the robust discussions to take place at the 2nd Blue Economy Caribbean, we put these questions to two Blue Economy experts who will be joining us on stage in mid-October.
Dieter Wittkowski, Lead Investment Specialist, Investment Unit – IDB Lab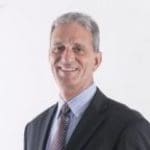 In October 2018, the IDB issued a call for proposals – the Blue Tech Challenge – for ideas to promote Blue Economy projects in the region. We approved five projects in five different countries. We had both non-reimbursable technical co-operation grants, working with nonprofit organizations, and then we also have loans that are for for-profit companies. For the selection of the companies receiving loans, it is key for us to verify that the companies are able to back a loan, use the loan and repay it. This protects the reimbursable financial deals and shows that you have a sustainable market worth investing in. With grants, financial viability is more along the lines of ensuring the project is sustainable in the future and putting those funds to good use.
For those projects that are unable to find funding, I would suggest that organizations need to look for ways to be creative, innovative, and flexible with the funding instruments that are already in use, because we find that the company or institutions that are working in the Caribbean tend to be smaller, compared with Latin America. They tend to not have had the same financial backing that companies in other regions might have had, and so the finance tools that you need to have to work with them need to be more flexible to take that into account.
Convergence of Capital and Conscience
In a recent deal, a company was proposing to do something very innovative for the region and it received backing from a few high net worth individuals who had a vested interest in seeing the project successfully completed. It pleasantly surprised me, that they were willing to risk engaging with a relatively new company in the Blue Economy. It happened to be the confluence of these high net worth individuals who also had a passion for the environment and for ensuring that ocean resources be preserved and improved for their own and for future generations, using new technologies and a more agile business model.
A recent deal in Haiti saw a similar trajectory. A small business owner received funding by using the value of his house to underwrite a program involved in recycled ocean plastics. It's another example of people putting their money where their principles are and betting on creating a profitable company that also can have a real environmental impact.
Darryl White, CEO, RBC Financial Caribbean Limited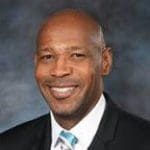 We've had a fair amount of innovation in financial instruments over the years. The interesting thing is the financial downturn of 2008-2009 created a bit of a panic around innovation. We stepped back considerably from the creative space because people were no longer interested in things that they couldn't understand. But essentially, financial instruments have to be able to attract investment from the right parties, with the right kind of capital.
I've referenced something called conscience capital, where increasingly we are finding entities that are willing to invest, simply because of the conversations around climate change driving interest. We see many funds that are environmentally conscious. But, not every project will be immediately financially feasible in terms of pure risk-return. The return people are looking for, however, is not necessarily purely economic but also takes into account a project's impact on the environment.
The collective investment schemes are going to be things we have to talk about, as well. For example, most fishing that's done in the Caribbean is done by very small owners, which certainly isn't a bad thing at all. But, collectively, in terms of restocking fish, in terms of shared resources, in terms of marketing product, all these different things—these small entities or individuals, who right now are really the ones who are getting the most out of the Blue Economy, because of their size, largely they're supplanted. We are likely going to see others who will reap the benefits, who have that size and scale.
Aligning creative capital to creative projects
I think it's important to find the sectors that need funding. For example, when you talk about cruise ships up and down the region: What's the pollution effect? What's the business proposition in terms of finding solutions to lessen that effect? And then, would investors in such projects be themselves the same cruise line that uses the jurisdiction and need to ensure that the oceans and shores are kept in pristine condition? So, I think there's actually a lot of creativity that's going to be required, in terms of aligning the right investors with appropriate projects. It won't be the run-of-the-mill commercial bank-type financing, but I think that will come in time.
We have this problem of seaweed across the Caribbean now. It really is something to see. It is literally tons of seaweed that has been dumped on the beaches now. You can't use the beaches anymore when it happens, it creates, unfortunately, a very bad stench. There was one guy [Johanan Dujon, Algas Organics] who started to use that seaweed. It's an idea borne out of creating a solution but creating value at the same time. So how do we get our heads around those things that are threats that we can somehow turn into opportunities? Creativity—that's what you want to happen, that's what you want to encourage.
---
Want to hear more? Continue the conversation with these and other key stakeholders at the ​2nd Blue Economy Caribbean​, October 15 in Miami.