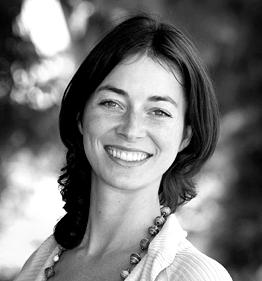 Guest Editorial, written by Allison Archambault, President of EarthSpark International
The Haitian countryside is beautiful and full of potential. The lack of electricity, however, is debilitating.
Haiti's new President, Jovenel Moïse, has announced that he will prioritize the issue of electricity during his tenure.  Making good on his statements around rural electrification would make Moïse a great modernizer of Haiti's many rural towns which currently sit in the dark.
Clean energy microgrids have the potential to quickly and efficiently bring affordable, reliable, modern electricity to scores of rural towns. Such large-scale rural electrification with robust, high-quality, community-scale energy infrastructure would deliver enormous economic, social, and environmental benefits, and would unlock opportunities in agriculture, education, health, and overall quality of life for hundreds of thousands of rural dwellers.
The seeds for these grids have already been planted. Early stage microgrid developers have used old decrees to legally launch pilot projects. The current regulatory landscape leaves everything in limbo, however, and in order to unlock microgrid potential, President Moïse and his government will need to clarify the legal and regulatory environment to enable investment.
Of course, inappropriate regulation risks ruining all attempts at further grid development. In these early days of development, reassuring regulation around concessions and cost-reflective tariffs will be key, and transparency should be a priority for all.
With the right incentives and clear enabling policy in place, Haiti's rural towns could be dramatically transformed into points of energy prosperity before Moïse finishes his five-year term.
Allison Archambault is President of EarthSpark International which launched Haiti's first pre-paid microgrid in 2012 and is working on a model to scale 'town-sized, solar-powered smart grids' across rural Haiti. EarthSpark is online at www.earthsparkinternational.org and on Twitter at @earthsparkintl.
The Haiti Sustainable Energy Forum – hosted by the Government of Haiti, co-hosted by The World Bank and Korea Green Growth Trust Fund and organized by New Energy Events – will be held on June 12-13. We have had a great response for this event and are now at capacity. If you would like to put your name on the wait-list, you can here.