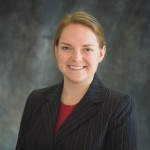 Guest Editorial, written by Kaitlyn Bunker, Ph.D., Rocky Mountain Institute – Carbon War Room
Energy systems around the world are witnessing a shift towards smaller, more sustainable, and more accessible electricity generation and connection options. Microgrids are at the center of this fundamental change, bringing new and innovative business models to the traditional energy model.
A microgrid is a group of distributed energy resources – typically including generation, storage, and demand management capabilities – that function as an independent power system, with the ability to enhance grid resiliency and customer reliability. As the Caribbean moves to cleaner and renewable energy sources, microgrids can help islands achieve carbon emission reductions and improve remote customer access to reliable electricity.
Three recent projects with support from Rocky Mountain Institute – Carbon War Room exemplify the shift away from traditional diesel-based systems to lower-cost hybrid microgrids:
Mayreau in Saint Vincent and the Grenadines is transitioning from diesel generation to a hybrid microgrid utilizing diesel, solar, and battery energy storage. As one of the smallest Grenadine islands, the transition to a renewable microgrid on Mayreau will demonstrate possibilities for low-cost, reliable, renewable electricity for the other Grenadines microgrids and small island distribution systems regionally.
George's Caye in Belize is exploring options to connect residents to a new microgrid that will utilize solar, wind, and battery energy storage with diesel backup. As residents currently use their own individual generators and must transport their own fuel to the island, the new microgrid will change daily life by providing 24/7 access to sustainable electricity.
Montserrat is currently implementing the first phase of a national transition of their 100% diesel-based electricity system. Montserrat will utilize solar, battery energy storage, and geothermal energy in a phased approach to bring down costs while providing sustainable and reliable electricity to all Montserratians.
As the smallest islands build new infrastructure or transition existing systems to renewable microgrids, they are setting a compelling example for what is cost competitive on larger island grids in the Caribbean, and other regions around the world.
To learn more or get involved with RMI-CWR's Islands Energy Program, please visit rmi.org.
At CREF 2017, microgrids will be a significant agenda item. For more information on CREF 2017, visit our CREF event page.