Just a few months ago, a disaster in Puerto Rico was measured in the magnitude of several earthquakes. But a slower and more seismic disaster has now struck, as Covid-19 unravels the island's economy.
How will Covid-19 impact Puerto Rico's grid? We gathered the CEO of PREPA, and some of the utility's biggest customers, to explore the implications.
Listen to the full webinar recording here and sign up to our newsletter for more Covid-19 coverage.
"The macroeconomics we don't know. Nobody knows, here or in the US, what it means for the long term."
José Ortiz – CEO, Puerto Rico Electric Power Authority (PREPA)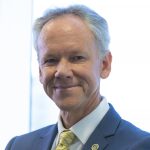 The drop in energy demand brought on by Covid-19—and Puerto Rico's early adoption of shelter-in-place enforcement—has been a mixed blessing for the utility. According to PREPA CEO José Ortiz, the daily operation of the utility is not at risk. "It's normal to have approximately 3,500 customers without power. On average, since the lockdown, we are around 400," he said. And ongoing infrastructure improvements, assuming no delays, will mean a sizeable increase in capacity this summer. "By late August, we should have 1,000 MW in reserve," said Ortiz. "That's a lot, like never before, because we devoted a lot of money and improvements to many of the units that were non-operational for many years. In August, we're going to have Unit #5 in Costa Sur back in service. If the lift of the lockdown triggers a lot of demand we'll be able to manage with our own fleet."
But the lower demand also translates to lower revenue, and Gov. Wanda Vázquez's order to maintain service for customers, even if they can't pay, exacerbates that issue. "The collections are around 62 – 70 percent a week," said Ortiz. "Normally we're collecting around 96 percent, so that hurts," said Ortiz. "But the expenses are a lot lower. In many cases, more than 50 percent less in fuel costs due to the dramatic drop in the markets. We have also received many reimbursements from FEMA for past claims from Maria, and some reimbursement from private insurance. But this is not sustainable in the long run, so hopefully after the lockdown, we come back to normal."
The pandemic has put some components of PREPA's future on hold, including the fiscal plan, which Ortiz said needs to be amended. The fate of that plan also impacts its Restructuring Support Agreement (RSA) with bondholders, which has already been delayed. "The RSA is based on some macroeconomics, and the macroeconomics we don't know. Nobody knows, here or in the US, what that means for the long term," he said. "Depending on what comes out of the Covid-19 recovery, we will know better how much we can commit to an RSA process. I don't foresee this happening until late this year or probably early next year."
With hurricane season looming large on horizon, Ortiz is confident that the pandemic won't completely stall resiliency initiatives. "We will be announcing enough money to re-do the grid in a more modern way, more resilient. By the 3rd quarter of this year, you should start seeing some of the infrastructure improvements, starting with the undergrounding of key service lines."
If PREPA has one takeaway from this pandemic, it's the power of virtual plants. Their remote operations have been successful, and Ortiz called them a "key element" of future plans. "I talked about that during the IRP hearings. But the biggest friend of a virtual system is a solid and robust grid. So that's why it's very important to modernize the grid in order to be able to manage all these new, smaller generators around the grid."
Covid-19 has also delayed the T&D concession award, but a company has been selected, albeit not yet announced.
As far as ongoing renewable deals are concerned, 18 renewable projects are currently in the negotiation phase. "It seems like at least 5-6 of them will be ready to close by the 30th of this month," Ortiz said. "For other construction projects, their future would depend on the settlement with FEMA. Those projects are identified, including potential designs. By August or September, you're going to see some construction happening in Puerto Rico, in terms of the most important ones to avoid outages and provide resiliency."
"With Covid-19, an unintended consequence is that stability has come."
Wendy Perry – President, Pharmaceutical Industry Association of Puerto Rico (PIA-PR)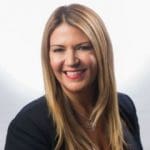 For PIA-PR members, representing Puerto Rico's critical pharmaceutical industry with 21 plants in 12 municipalities around the island, the challenge has long been about ensuring a consistent source of energy for their operations. PIA-PR President Wendy Perry sees energy stability as an "unintended consequence" of Covid-19—and one that is temporary. "What we're currently dealing with is more about ensuring that we're safeguarding all of our employees and operations in order to avoid this virus," she said. "Moving forward, energy must be prioritized in the path to transforming critical infrastructure. There are some questions, and maybe some confusion," she continues, "on what the future will look like in terms of generating your energy, storing it, and bringing back energy to the system. I think that it's a space where more clarity and certainty can be provided."
"The trend in installing renewable energy in industries and homes will continue, and it might continue at a faster track once we get out of Covid-19."
Carlos Rodríguez – President, Puerto Rico Manufacturers Association (PRMA)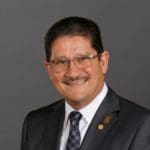 The same concerns are true in the general manufacturing sector, which accounts for more than 50 percent of Puerto Rico's GDP. For some, Covid-19 has meant a shift in product focus. "Under the executive orders, we were able to make sure the government keeps the manufacturing sector, specifically those related to health and national security, open during this emergency," said PRMA President Carlos Rodríguez. "Many have also transformed their operations to assist with PPEs and protection against Covid." This includes the production of sterilizing alcohol and face masks.
For Rodríguez, the real threat to energy security is summer. "This is where the demand happens in Puerto Rico," he explained. "There will be increased capacity, but we have to be vigilant. Since we lost Costa Sur in January, it has been a big concern of the manufacturing sector."
PRMA members don't want to take any chances. "Historically, there have been so many problems that manufacturers are no longer waiting for things to stabilize in PREPA," Rodríguez said. "We think that PREPA is going on the right track, but it's too slow for the industry to wait for that to happen, so there are actually a lot of projects in the works for members to generate their own energy."
When it comes to self-generation for the wider market in Puerto Rico, the key is cost, according to Rodríguez. "With the RSA as it was drafted and understood, within 4 years you might be paying 26-27 cents per kWh, which is a killer," he said. "So I see the trend in installing renewable energy in industries and homes more because of the cost issue, rather than related to Covid. And that trend will continue, and it might continue at a faster track once we get out of Covid, because the RSA has some limitation on the date on when you can actually have your system installed and out of the grid to get certain benefits."
Rodriguez maintains that RSA approval must remain a priority. "Until we get a valid RSA approved, PREPA will continue to have some issues with credit, and it's very much needed for them to finance the continuation of infrastructure projects", he said. "So, I think speed is of the essence. As soon as we get out of the Covid crisis, those topics have to be taken up again and managed."
Listen to the full webinar recording here and sign up to our newsletter for more Covid-19 coverage.