Grenada's utility, Grenlec, has partnered with Aris Wind to explore the application of solar-wind lighting technology.
Last February Aris installed a Remote Power Unit (RPU) on an island roundabout. These devices capture both wind and solar energy to power LED streetlights. Read more about RPUs here. Eddy Rugel, Aris' Vice President of Business Development, confirmed, "the streetlight product is performing well with Grenada's excellent wind and solar resources."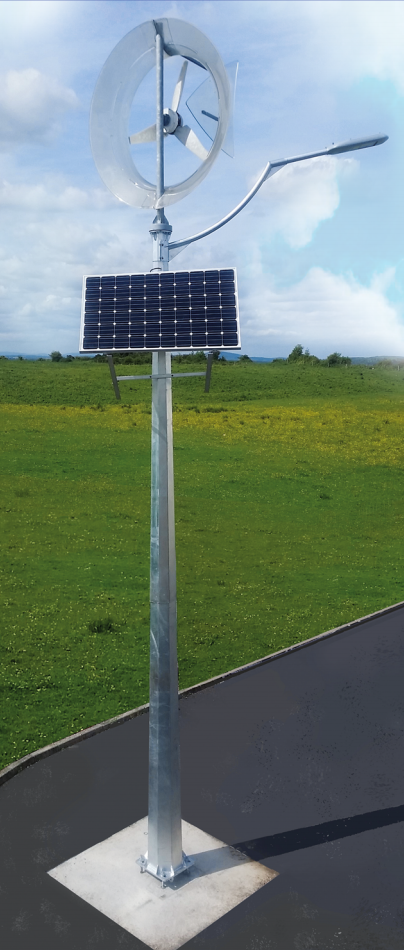 Jusceno Jacob, Grenlec electrical engineer said that the partnership compliments growing renewable energy programs. Last year, Grenlec signed a contract for 937kW of solar energy spread. The utility has been less active in exploring wind but hopes that this first step will open doors for more projects.
Likewise, Rugel said, "Aris Wind is pleased with the opportunity to install our first off-grid wind/solar LED streetlight in the Caribbean."
He added, "We are grateful for the collaboration with Grenada Electricity Services (GRENLEC).   Additionally, we want to acknowledge the Caribbean Renewable Energy Forum (CREF) organizers as the CREF 15 was THE venue that facilitated much of the early GRENLEC/Aris dialogue."
Over the next months, the RPU's energy output will be monitored, as Aris and Grenlec continue conversations on other renewable energy products that can play a role in the transition away from dependence on fossil fuels.
Additional information about the GRENLEC/Aris dialogue and solar-wind lighting technology can be found here.
Join the conversation by registering for the eighth annual Caribbean Renewable Energy Forum (CREF 2016) here.