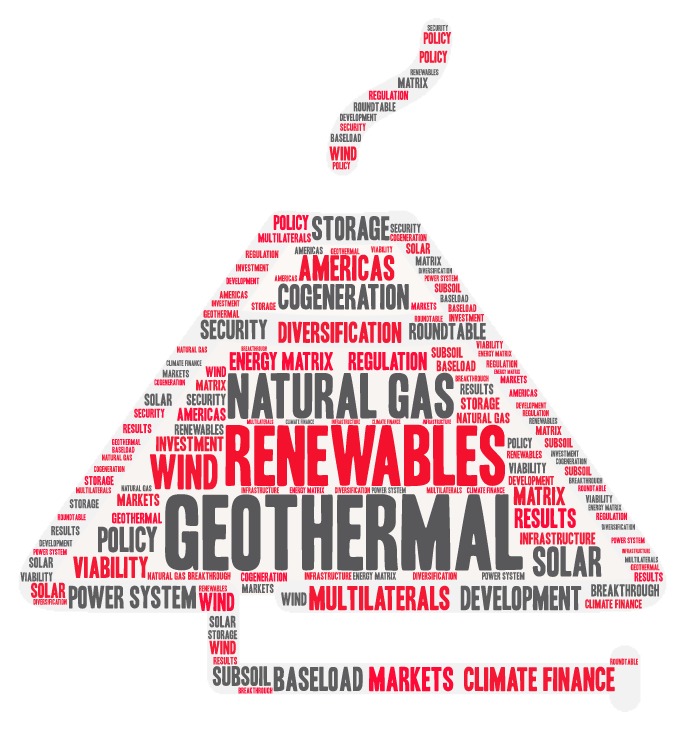 The Geothermal Congress for Latin America & the Caribbean (GEOLAC) is the only gathering of the region's leading geothermal stakeholders on the annual calendar. Launched in 2012, the event brings together public, private and multilateral stakeholders for three days of intensive networking and interaction on the prospects for investment in geothermal region-wide.
GEOLAC 2019 is co-hosted by the Inter-American Development Bank and The World Bank Group.
GEOLAC 2018, which took place in Mexico City, was the largest to date and gathered 200 stakeholders from 30 countries. 13 regional governments were represented by senior officials. If you would like to view the attendee list for GEOLAC 2018 please contact us directly at info@newenergyevents.com.
Alongside the conference agenda, we offer a rich array of side meetings, workshops and site visits to our delegates. View the full agenda here.