Wednesday, April 26, 2023 – Pre-CREF Session
Ready for the 2023 Island Resilience Action Challenge (IRAC)?
New Energy Events and Advanced Energy Group launched IRAC to build consensus around hurdles to grid resilience in the Caribbean, and to identify and act on real-world, actionable solutions. Annually, island policy-makers, utilities, regulators, financiers, developers and manufacturers now gather at IRAC to:
Collaboratively identify the most critical regional resilience challenges
Identify a solution to one of those challenges and move on immediate action to accomplish within 12 months
Leverage the Action Challenge into a collaborative, accountable, 12 month Task Force
Ultimately effect change
CREF 2023 will again be the home to this unique, hands-on workshop to continue this critical work. Island stakeholders will collaboratively triage the most pressing challenges facing the region, brainstorm and pitch solutions, and work to find consensus on an immediate action plan for one breakthrough resolution.
---
Take a look at what previous IRAC Task Forces are up to:
---
How to Register
The Resilience Action Challenge will take place before the CREF main event at the JW Marriott Marquis on April 26. It is an optional, additional registration item. It is complimentary for all senior Caribbean government and utility executives who should contact us to receive a code to apply to the online registration for 2023. For all other attendees, the incremental fee to attend the Resilience Action Challenge is $475. You will be provided with the option to register for it when you register for CREF.
---
Sponsor IRAC 2023
The Action Challenge Sponsorship includes significant brand visibility and the chance to help shape the IRAC discussion and results.
Sponsorship gives you the unique opportunity to serve as a Breakout Solution Group Leader. Your group will consist of leading Caribbean stakeholders (which can include government officials, regulators, investors, funders, and utilities). Together, you will collaborate on the development of a solution to the winning challenge at IRAC 2023. You will then present your group's plan to the entire IRAC audience. You'll be recognized in the IRAC Agenda, and your company will be showcased via brand promotion on the website, platform, and social media channels.
Sponsorships are limited in number. To learn more, please contact Jennifer Lavenhar, Director of Client Solutions, at jlavenhar@newenergyevents.com
---
Co-Hosted with:

Sponsored by: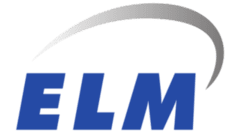 Agenda:
8:30 am – Welcome & Opening Remarks
H.G. Chissell, Founder & CEO, Advanced Energy Group
Dorothée Roy, First Secretary Canadian High Commission in Barbados | Alternate Director for Canada, Government of Canada | Caribbean Development Bank
9:00 am – IRAC Update: Island Resilience Scorecard and CBRF Debrief
9:15 am – What is the biggest challenge to funding the resilience cost gap in the Caribbean energy sector?
And specifically: What must be resolved in the next 12 months for Dominica to successfully address the $90M resilient cost gap on energy
10:15 am – General Audience Discussion & Consensus on Critical Problem
10:45 am – Introduction to Roundtable Action Challenge: Rules and Rewards
10:50 am – Roundtable Action Challenge
Propose a 12-month action plan with 3 key milestones
11:30 am – Roundtable Presentations & Vote
12:00 pm – 12:30 pm – IRAC Closing Remarks