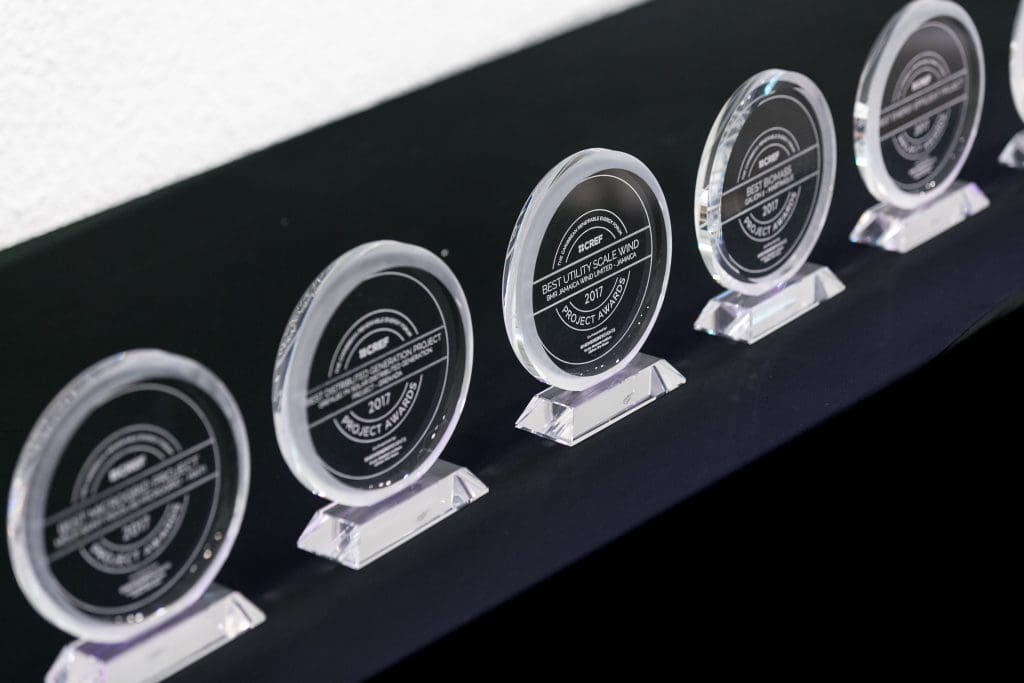 The Caribbean Renewable Energy Forum (CREF), the largest annual gathering of the Caribbean renewable energy market, today announced seven projects as recipients of its first annual CREF Project Awards. The awards represent a wide spectrum of size and technologies and are given to some of the most innovative and financially compelling renewable energy projects in the region.
Many of these projects are the first of their kind either on their island or in the Caribbean region.
Award recipients were chosen by the CREF Project Award advisory group comprising leading figures drawn from regional entities such as CARILEC and CARICOM, and regional and international finance houses such as CIBC FirstCaribbean and Portland Private Equity.
BEST UTILITY SCALE WIND
BMR Energy – BMR Jamaica Wind Limited
Jamaica
BEST UTILITY SCALE SOLAR
PV Energy – 10 MWp project cluster Antigua and Barbuda
Antigua and Barbuda
BEST BIOMASS
Albioma – Galion 2
Martinique
BEST STORAGE PROJECT
St. Eustatius Electric Utility – St. Eustatius PV-Hybrid and Energy Storage system Phase 1 & 2
St. Eustatius
BEST DISTRIBUTED GENERATION PROJECT
Sofos Energy – Grenlec PV Solar Distributed Generation Project
Grenada
BEST MICROGRID PROJECT
Sigora Haiti – Môle-Saint-Nicolas Microgrid
Haiti
BEST PROJECT FINANCING
CIBC First Caribbean – Entropy Cayman Solar Limited
Cayman
BEST ENERGY EFFICIENCY PROJECT
Government of Barbados – Sustainable Energy Investment Programme (Energy Smart Fund)
Barbados
—
For more information, please contact Julie Taylor at jtaylor@newenergyevents.com. For general media enquiries, please contact Arabella Stickels at dev@northstreetcreative.com.
Download Press Release here: CCREF Project Awards Press Release