In the wake of the Covid crisis, and against a challenging geopolitical backdrop, discussions in the upcoming Caribbean Infrastructure Forum (CARIF) will focus on what's driving decision-making across the infrastructure space. What are key stakeholders prioritizing in their approaches to planning and investment? What trends are emerging in response to local needs and dynamics? What are the potential high impact solutions? With CARIF 2022 just under one month away, we gauge market sentiment in a series of interviews with leading voices in Caribbean infrastructure.
---
Hon. Akierra Mary Deanne Missick, Minister of Physical Planning and Infrastructure Development, Turks and Caicos Islands Government
Speaking for TCI, and the region more broadly, how have infrastructure priorities shifted in the last two years?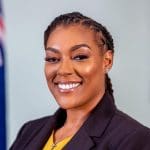 In the Turks & Caicos Island's context, our focus remains on the development of physical infrastructure in an attempt to meet the needs of our swiftly-growing destination. This includes a heavy focus on our transportation network, including roads, bridges, and ports development. We also must continue our focus on construction of buildings for institutional development which includes new complexes for the judiciary, tertiary educational offerings, and expanding the physical plants for our National Security agencies. We wouldn't say that our infrastructural focus has shifted greatly for the TCI due to the pandemic as there is still a great deal of building to take place in our Islands.
What are the core requirements for the delivery of comprehensive and sustainable island infrastructure? (e.g. vision, planning, regulation, financial support?)
We need a clear vision. Without that vision, governments will continually be reactive and not proactive. In support of that vision, the technical support is equally as crucial. Technical experts must be able to advise whether or not the vision is achievable and communicate that clearly to the political directorate. Lastly, funding is a factor in delivering on the vision. If this is considered at the end of the vision stage or even the planning stage the eventual implementation of the project will suffer. At every stage from "bold idea and vision" to "ribbon cutting" the ability to fund the project should be updated at each project review.
S. Nicole Liverpool Jordan, Deputy General Counsel, Caribbean Development Bank
What do you perceive as the main obstacles to financing Caribbean infrastructure now?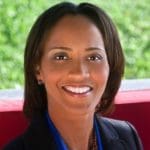 The lingering effects from the pandemic have amplified the high indebtedness of Caribbean nations. This has made it more difficult for the region's governments to finance infrastructure investment through the traditional methods of government funds or bank loans. There is a need to diversify the sources of financing and to identify projects that would provide adequate returns on investments to attract private sector financing. But are there sufficient resources within the countries for project identification, preparation and implementation?
What has been the approach of financial institutions to overcome these obstacles?
International financial institutions, such as the Caribbean Development Bank (CDB) provide technical assistance to the countries to improve their debt and expenditure management, in order to create fiscal space for additional infrastructure investment. A primary priority of development banks operating in the region has been on building the implementation capacity of governments to plan resilient infrastructure projects which will benefit from the multiple sources of available financing. Blended loan and grant funding offers governments more concessional financing for the early stages and feasibility of infrastructure projects. This provides a foundation for larger scale infrastructure investment by private sector investors.
Gillian Charles-Gollop, Executive Director, Corporate Investment Banking and Advisory, CIBC FirstCaribbean
Will ESG live up to the hype and mobilize the flow of financing into regional green and clean development?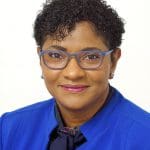 Definitely. ESG integration within the region will continue and will likely accelerate the mobilization of funding to the region particularly given the COVID19 impact, rising fuel prices and increasingly adverse impacts of climate change. There is also is an increased awareness of – and commitments from – both governments and international agencies that are calling for real action. And these voices are getting louder and are being heard.
Is there a way to accelerate this process and maximize the potential impact of ESG finance?
ESG financing calls for dynamic and proactive action by all key stakeholders and partners. We are seeing opportunities where multinationals and international/regional banks are partnering together with other stakeholders to provide financing at the sovereign level to mobilize investment and support sustainable initiatives. These opportunities – if structured correctly with proper accountability and reporting – could help to improve access and distribution of funding to regional organizations to mobilize change across communities.
Anna van Poucke, Global Head of Healthcare, KPMG
Social infrastructure, specifically related to health care, is getting a lot of attention lately. From your global experience, are there any healthcare approaches that you think could be applied to the Caribbean islands and have a positive impact?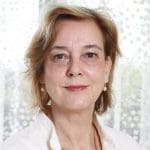 During Covid 19 underlying weaknesses in disease burden and healthcare systems became very apparent, showing sometimes threefold more cases, complexities and deaths in certain parts of the population. As a consequence of this the effects of social determinants of health, and the goals of health equity and accessibility for all have been gaining – rightfully – more attention from politicians and leaders in healthcare and governments. A new design of the social infrastructure can play a key role in improving health equity and accessibility. Using data to get a 360 view of where populations might be at risk or are underserved, making targeted prevention and early intervention possible. Especially where accompanied with a strong primary and community care offering we see proof that more services and care can be delivered at earlier stages and at home or close to home in the community. An integrated design based on population health management and a strong cooperation between community, primary and specialist care can definitely be beneficial to the Caribbean Islands, improving health equity and health accessibility and leading to better health outcomes for the whole population.
What defines successful health infrastructure? Is the dynamic any different in the island context?
Success is defined by on the one hand side shifting the needle from curing to prevention and early intervention and at the same time realizing health equity and accessibility for all. Key interventions to realize this are investing in population health management based on data and digital tooling, where vulnerable populations like people with chronic diseases and frail elderly, are continuously – and remotely – monitored and prevention and early intervention can be targeted at these populations most in need. Integration of care and strong cooperation between community, primary and specialist care can be used to provide care in the best setting, close to home or at home, preventing overuse of expensive facilities. Islands settings are very suitable for both strong population health management interventions and integrated care systems given the limited scale and well bordered off geography.
One of the biggest barriers to health accessibility in the island context is the lack of certain medical specialties and subspecialities especially for more complex conditions often leading to offshoring of complex care. Creating a strong digital infrastructure linked into a clear 'cross-island' portfolio of care and integrated infrastructure and/or to integrated infrastructure with partnering larger medical centers offshore will be key to providing as much complex care as possible on the ground. The introduction of 5G, robotics and AR/VR will increase the ability to provide more complex care under the direction and guidance of specialist centers that work off-island.
---
After two years of screen time, we are pulling out all the in-person stops for the 6th Caribbean Infrastructure Forum (CARIF 2022). Join us at the Ritz-Carlton in Coconut Grove, Miami this September 19-20.