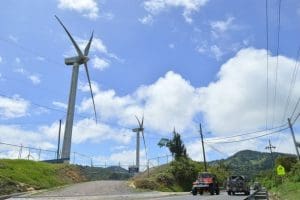 Experts and leaders from the countries of Latin America headed to Marrakech, Morocco last week in search of clear rules to help them push forward on the goals designed at the COP21 conference in Paris last year. Three fields have been identified as key to transforming the region's economies: technology, technical capabilities, and financing.
Negotiators from 195 states will gather to to refine the architecture of the Paris Agreement, asking questions related to the financing of, and profit from, clean energy in low-income countries. Questions regarding experts assigned to the task of bringing the global average temperature to below  2 °C above pre-industrial levels will also be addressed.
The topic of financing will interest Latin American countries that are, with the exception of Haiti, relatively stable economies. Technology transfer and capacity building are other "means of implementation" that should accompany financial support for Latin America and regions of the developing South.

Read the full story here:
http://www.ipsnews.net/2016/11/latin-america-to-take-the-temperature-of-paris-agreement-at-climate-summit/