Since 2016, the Caribbean Infrastructure Forum has convened regional and global leaders in the planning, financing and construction of infrastructure and capital projects to identify ways to accelerate investment in infrastructure projects across the Caribbean.
The geographic coverage of CARIF spans the entirety of the Caribbean. Sectoral coverage is also comprehensive and includes updates on and opportunities in the power, health, digital, transportation, telecoms, education, tourism, and water & wastewater sectors.
"This is the premier high level forum for infrastructure developments in the Caribbean. It should be on top of any list of networking events for policy makers and stakeholders, who want to be in the forefront of building the Caribbean, better," Andy Phillip, Chairman and CEO, A.O. Phillip Group

"CARIF is the place to hear from Caribbean professionals actively involved in the provision of infrastructure critical for the growth and development of Caribbean nations," Melanie Roach, Former Director of Public Works, The Bahamas

"Excellent forum to meet decision makers and real stakeholders in the infrastructure space. A must attend event if you value real connections." George Scott, Business Development Officer, Belvedere Place Development
Who will you meet?
Join 250 policy-makers, investors, financiers and project developers at the only annual event squarely focused on the future of investment in Caribbean infrastructure.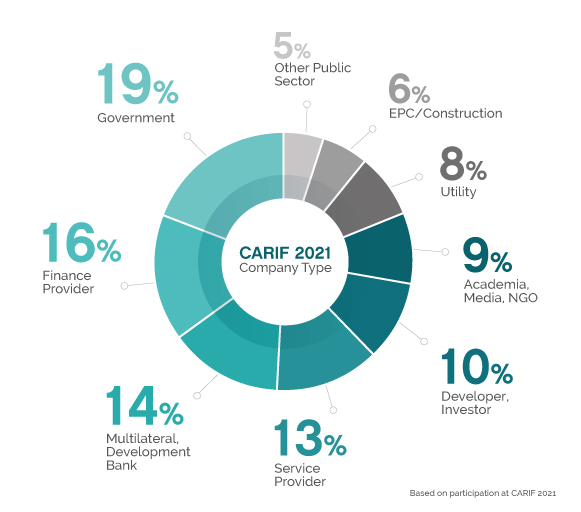 CARIF 2020 highlights